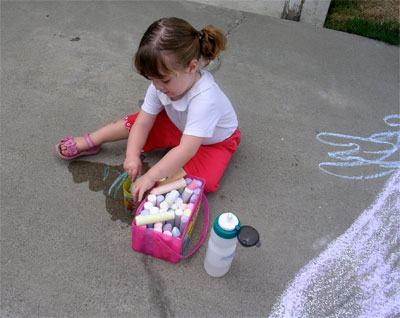 Sidewalk is a definite staple of summer. The ideal medium for creating roads in your driveway is also used for fine art. Let your artist try fleshing out this fun activity a little. while you're at it, why don't you try it too? ;-D Here are some tips for doing sidewalk art:
~Experiment with different pressures to create shading. This can be accomplished by going over the area several times to make it darker. Then use your fingers to blend the chalk powder in. This will give you a more solid covering.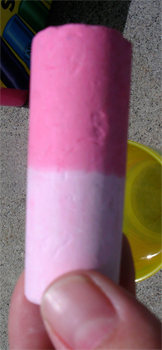 ~Try using brushes to spread the chalk dust and create blending and shading.
~Dip your chalk in water before drawing, the application is more paste like and very dramatic.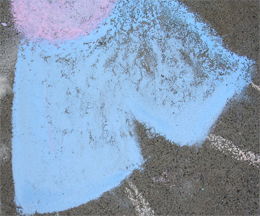 ~You can also try wetting the cement and then drawing on it for a different look.
~Now try coloring (with dry chalk) and then dipping your brush in water and highlighting areas with it.
~If you child loves this, you may want to supplement the usual chunky chalk with colored chalk (for chalkboards) or even pastels to give them a broader range of colors and texture.
~Like other types of art; you just need to play around for a while and pretty soon you will have some great new techniques!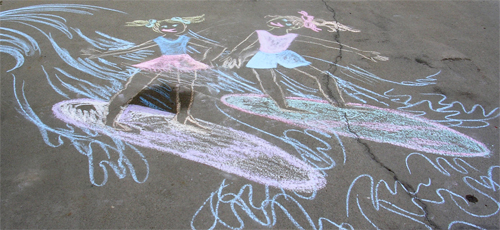 Megan wanted to draw one of her favorite subjects: her beloved cousin Abby and her playing. Here they are surfing, woa daddy!