I haven't really been much for the blogging lately, but here are a few things that have made me smile.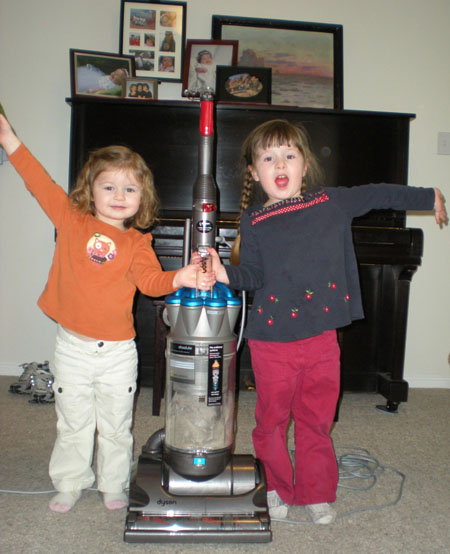 For Valentine's, Mike surprised me with a new Dyson vacuum. As you can see, I wasn't the only one who was excited about it. I just love this hammy little shot!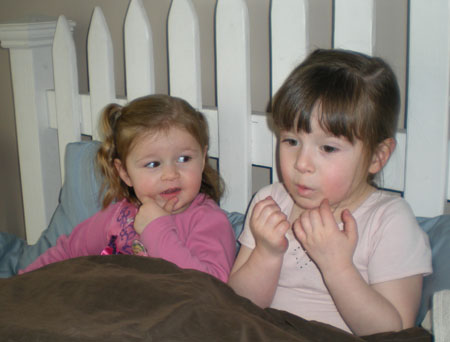 The girls like to tuck themselves into our bed. Here they are singing.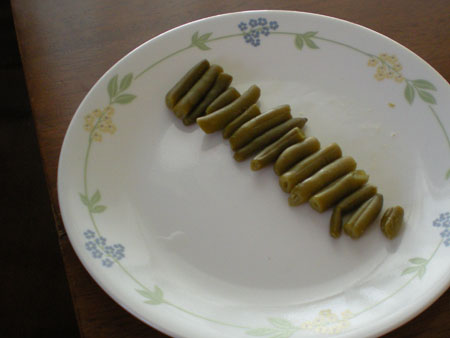 Megan's beans, lined up, counted, and ready to be eaten.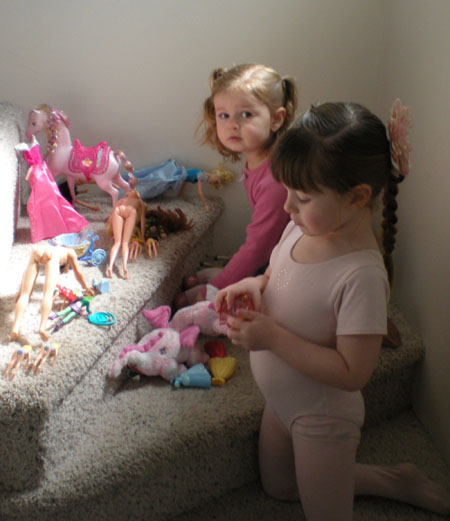 Another favorite play spot is the stairs. The dolls are exercising. Most are doing push-ups. I must be so awesome at these, that Megan is inspired to recreate it on a larger scale. Yeah, right. I think it is pretty funny though!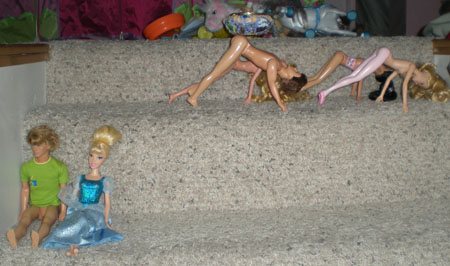 Ken and Cinderella needed a break. I am not quite sure why the others exercise au naturale. I assure you that I am clothed when I do push-ups.
Pretty cute, huh? This is why I am smiling so often.