Memorial day is always a little different for me. I honor and respect our veterans for sure; but May 25th is also the day that Koryn passed away. This is always a bit of a tough one for me. Honestly I am never quite sure what the best way to handle it is. This time around, I thought I would honor my awesome little sis by sharing a few memories of her.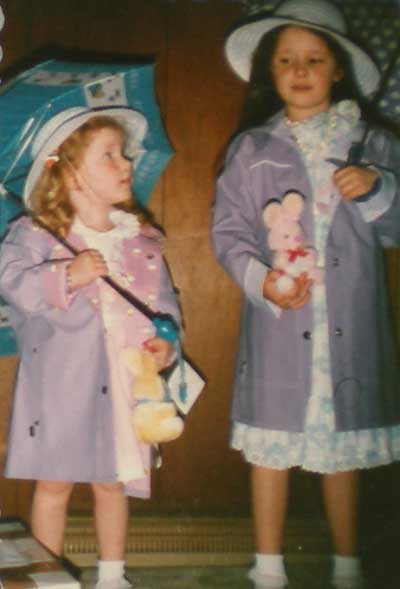 She was full of it as a little girl. Super cute, and super mischeivious. She used to tell me that she could get me in trouble for any naughty thing that she had done. We certainly had plenty of fights. But we were also best friends. (My Mom called us Mutt and Jeff. I am not exaclty sure what that means.) My Mom could also galvanize us together by sending us to our room or singing "Love at Home" which drove us both NUTS! 😀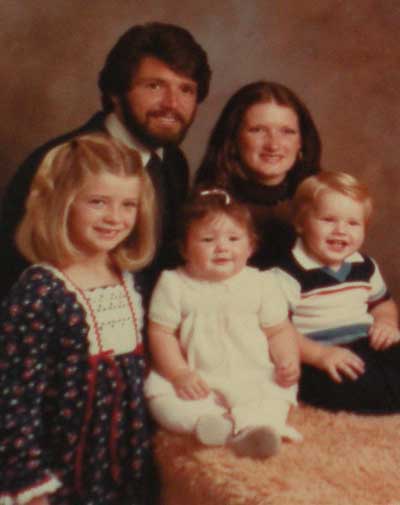 I wish I had a picture of her in her shamrock dress. My Mom made it for her birthday and it is one of my favorite memories. She loved it!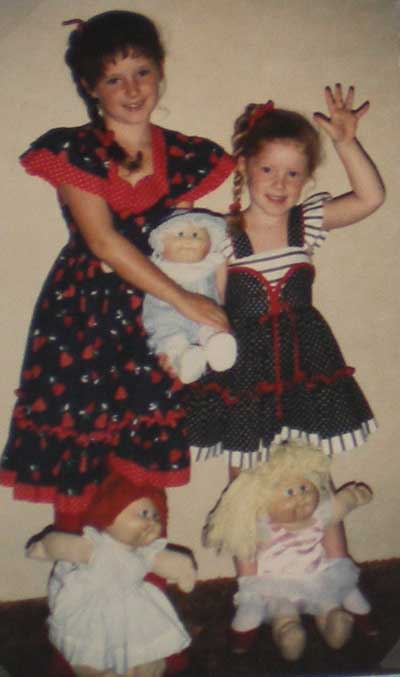 For one of her birthdays, (probably around 1st grade) she had a "pink party" (her FAVORITE color). My Mom put pink celophane on the windows and had a bunch of different pink candies and ballons all over and a pink K cake. It was so magical.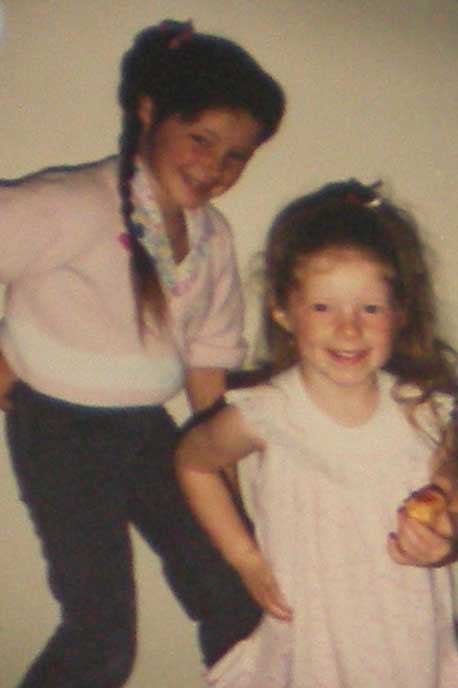 We played Barbies for hours. I love watching my girls play with their dolls and remembering having similar "Pretend your girl said…" conversations.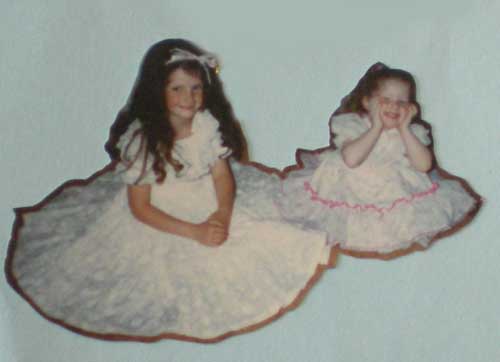 Getting our red nightgowns with sheer red robes (which we LOVED) and Jem and the Holograms dolls for Christmas.
Walking home from the bus stop singing at the top of our lungs. (I was in high school by then, don't ask me why this wasn't embarrassing.)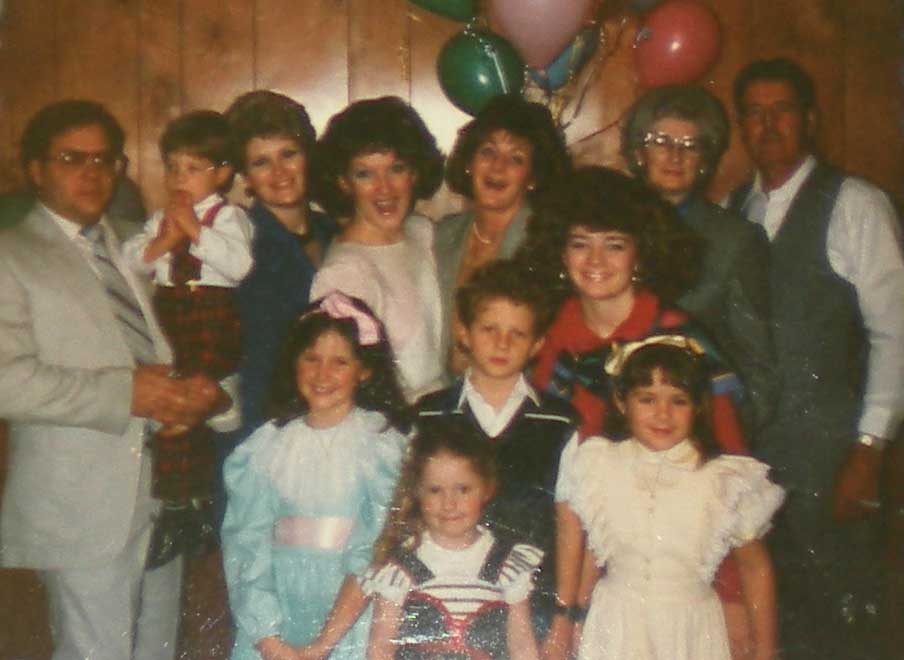 Sitting on the stairs while she cried about a bully at school that called her "plateau" and feeling so protective for my sweet little sis.
Riding around in Nibs and listening to Duncan Sheik, loving that I was the cool big sister.
Playing on the beach and running in the water, our legs stinging with salt and cold.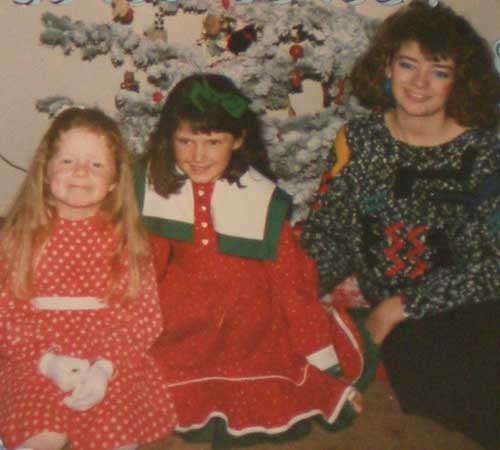 Singing–a ton! Hymns, silly songs, popular songs, harmonizing and liking the way our voices blended.
Driving to Oregon for a short visit and watching the sunrise in the hilly area at the Utah/Idaho boarder and feeling so hopeful about the future and so confident about how this cancer nightmare would end.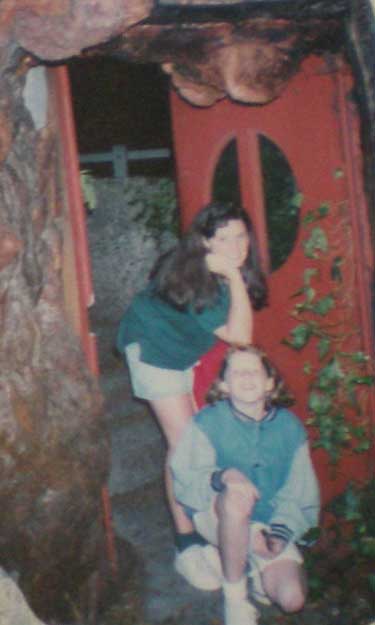 Laying with her in the calm night, rubbing her back after throwing up or a coughing jag and feeling so protective for my sweet little sis.
Picking up rocks in Moab and the Uintas to send to her with promises of camping trips in the future.
Going shopping and making cancer comments in front of a less than kind  sales assoc. who kept staring at her bald head.
The Hawaii Make-A-Wish trip–it was hard in a lot of ways, but I loved sitting on the beach with her and Pamela.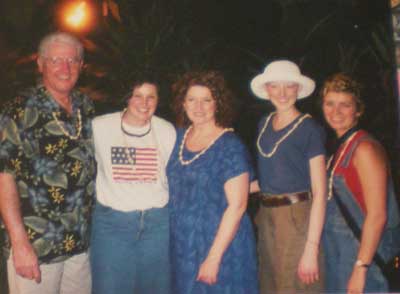 Hamming it up in hospitals. "Big burger, big burger, big!"
Being so proud of her and Sprague when she graduated and how happy it made her to walk with her class.
Sitting in Sacrament Meeting and having her lean over and say "You can rub my back if you want to." Then flopping down onto my lap.
Getting darling letters and articles that she had clipped for me out of her Family Fun magazines. That's right, my cute sis subsribed to Family Fun in High School. She was so excited to be a mom. She even kept a journal of ideas that she wanted to use "When She Had Kids…"
Saying "There IS no excuse for you!" When she would say "Excuse me."
Yelling about doctors and drugs and people who where less than well-meaning–calling them "doo-doo heads" and "Big fat meanies" to let off steam and still be able to laugh.
The number one thing I miss the most is the sillyness. We were so silly and cheesy together and that is something that only she and I could share. Anyone who knows me, knows that I am a pretty big ham, but most only see the very tippy-tip of the iceberg. We had ridiculous names for eachother and the silliest dumb things to eachother and I LOVE thinking about it still. When people ask me about my sister, I like to tell them that she was a lot like me, only more. She was happier, more giving, cheesier, more fun, she was just great. I love you Koryn, I know you are doing great things somewhere else. I can't wait to see you again.