If you think kids grow fast (and I DO think kids grow fast) you should see boxers. I can't believe that Jake is 9 months old. He is such a sweet boy. I can't imagine our family without him. He is so excited about…well…everything. Of course his excitement can knock you over now; but it is still pretty darn cute.
I know this probably sounds a little trite; but I just love this little guy so much and I really enjoy how much he loves me right back. (That's just one of the really great things about dogs.)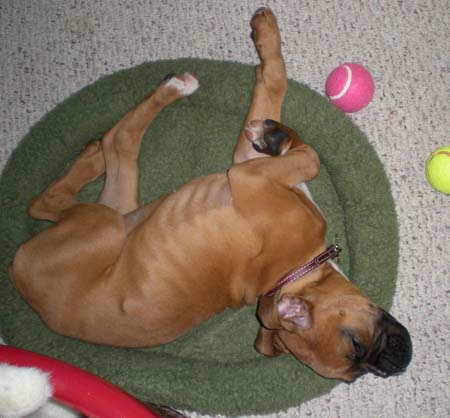 Jake in February (3 months)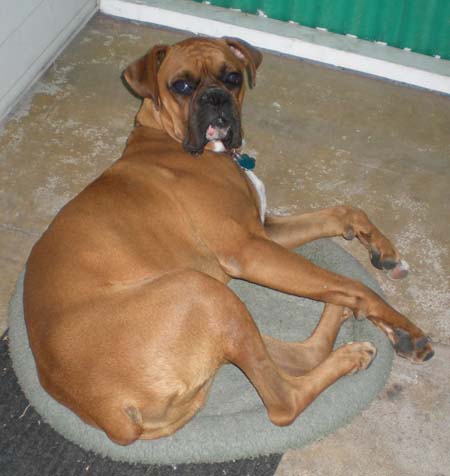 He still loves his little green bed, even though it isn't quite as accommodating now.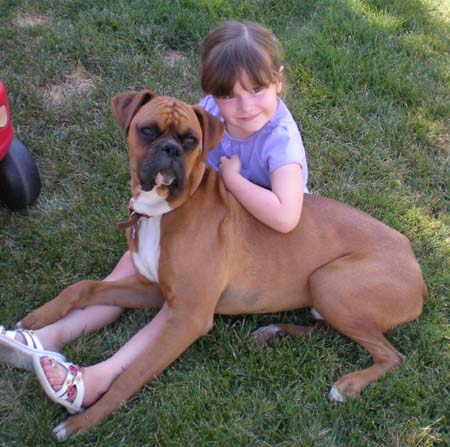 Meg and Jake: best of pals