Our girl is already a week old–how is that possible? We are home and trying to figure out our new routine. (Ha!) Actually, things are going well. The girls love her and Megan is a great helper. She is a pretty content baby who loves to eat. At her one week appointment, we learned that she has gained 10oz. already. When the doc asked, I told him that she is solely nursed and he circled her weight and put a big exclamation point next to it.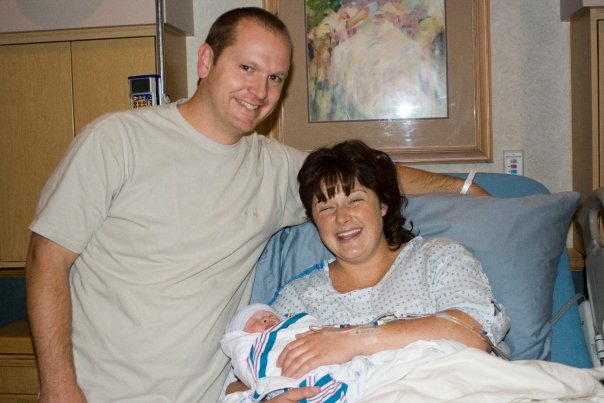 Here we are after the birth…so happy to finally have her here!
stats: 7lbs. 7oz. and 21 inches long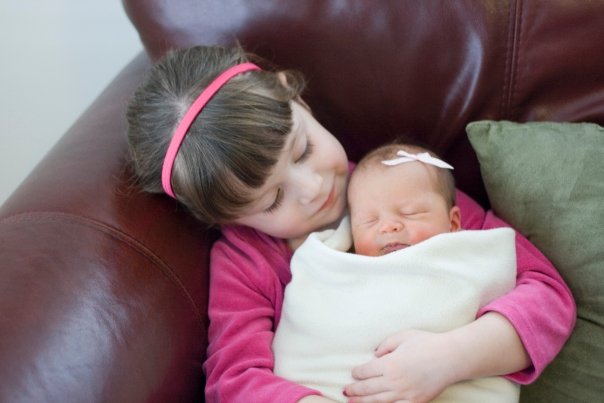 Megan can't get enough of her. I love how sweet and attentive she is.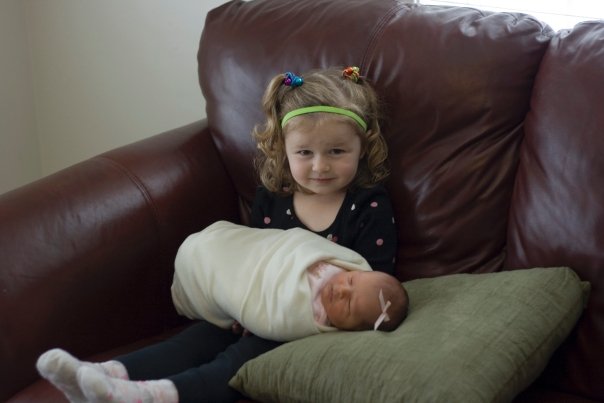 Emily is happy with her (sigh of relief) but not super interested.
If you know Emily, she kind of tends to do her own thing in general.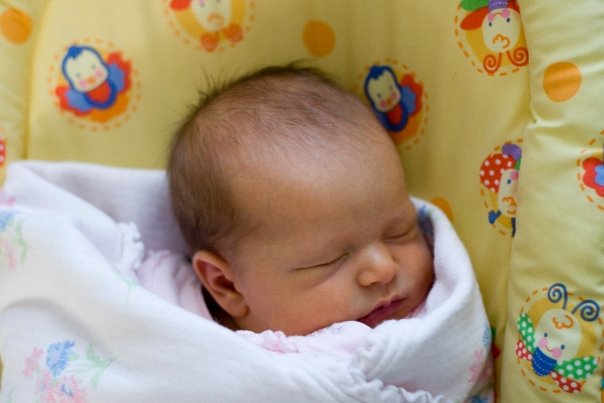 The other thing that got an exclamation point at her check up was how many infants their office has sent to the hospital with pneumonia. He said that cold and flu turn into it very easily for little ones. So, we are loving having healthy visitors, but asking that your cute kids stay away for a few more weeks. I am looking forward to joining the living soon (although probably not too soon, based on my paranoia of taking her into crowds); as well as possibly keeping my house clean for more than 30 minutes. Okay, I guess that was just wishful thinking before she was born too…we'll see. Someday maybe.