I just spent 2 days, packed with hours of classes on Photoshop and query letters and I LOVED it!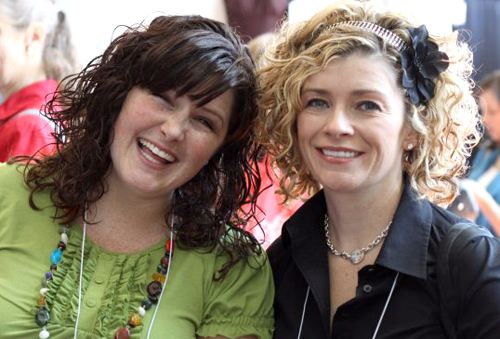 Pamela and I: the curly sisters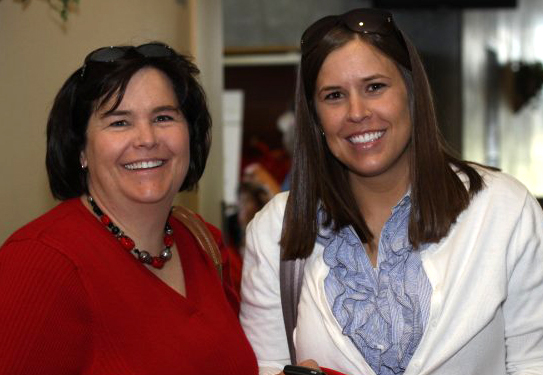 Julie and Dianna: the straight sisters
Just getting to spend the day only taking care of one sweet and easy baby was fun in itself; doing it with these guys was even better. We picked out charms for the girls (I am including myself in that. I needed a souvenir, right?) at Oh Sweet Sadie. We drooled over the cool digital scrapbooking stuff at 300 dpi and CherishBound. We picked up tons of helpful tips and info.; but best of all, I met a boat-load of fabulous blogging divas. Here are links to a handful of favorites. Check them out–so funny, inspiring, and smart.
Kristina cracked me up when she told me a have a darling baby–and she hates babies! Last night, hours slipped away as I laughed at her hilarious blog
Tech4Mommies has tons of useful technical info…in language you can understand!
Veronica Reeve: photographer extraordinaire was amazing in the Photoshop class
Gorgeously Green: super site, full of interesting tips
Courtney Kendrick was so touching and hilarious–this gal can write!
Hunduddle Hussy was so funny, I loved chatting with her
Amber was just charming, I can't wait to check out her letters to her husband in Afghanistan
I am starting to realize that this might be a long list. Maybe I'll throw a few links at you in the next several posts to spread it out. Needless to say, the Casual Blogger's Conference was fantastic. I'm grateful to my cute honey for holding down the fort and sending me off for some me time.