So, I am finally finishing this post a week late due to a little technical difficulty. (Well, that and I am lazy and was crazy busy getting ready for Megan's birthday party on Saturday. More to come on that.)
I can't believe this girl is so big! She has been stoked to start school and to learn Spanish in the dual immersion program. (Actually, according to her, she already speaks Spanish-this is usually followed by her only Spanish phrase: Feliz Navidad!) Emily and Meg were stoked to ride to school in the Madsen. Emily decided she was going to school too and had to have a lunch; which she broke into on the ride home–at 9:00am.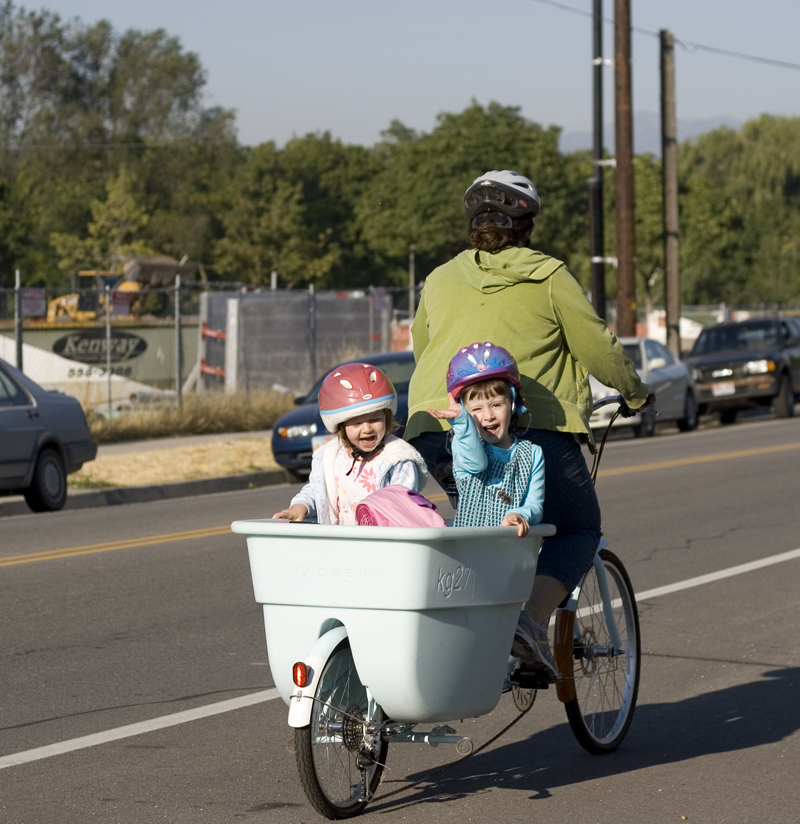 Meg arrived home smiling and when I asked how it was she said I had two recesses! What more can you ask for?