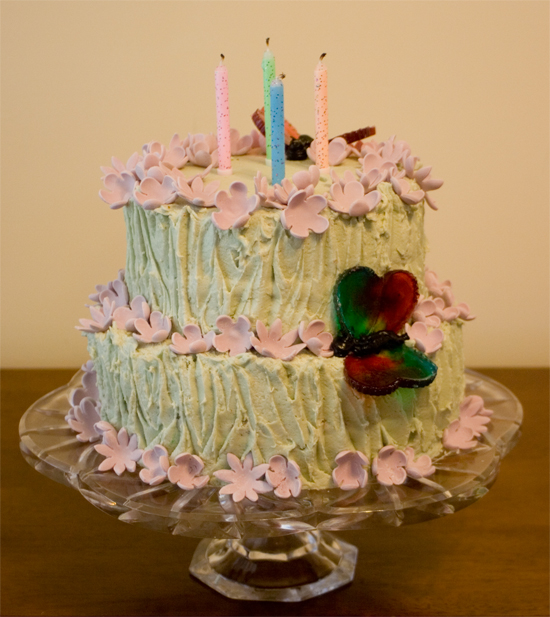 Here is a little cake decorating tutorial for you. I have to warn you though, for all of my good intentions, this was a slightly quick and sloppy undertaking. If you know me, I am often pulling things off "by the seat of my pants." (Good thing that seat is pretty big.) Hopefully you can get something out of it anyway.
To make the fondant flowers:
This should be done at least the day before. You can purchase ready to roll fondant, or try the marshmallow fondant recipe I use. (Which is found on the very helpful Peggy's Baking Corner.)
Now use the flowers to put the cake together.
(…in my typical crazy-lady style. Hey, I am just keeping it real. Don't worry; I will never pretend that I am professional and polished.)