We had a ton of fun: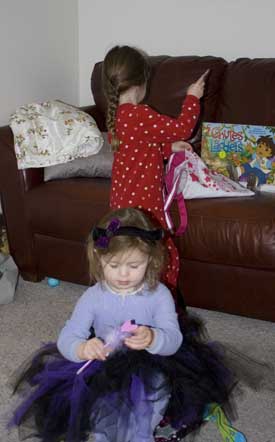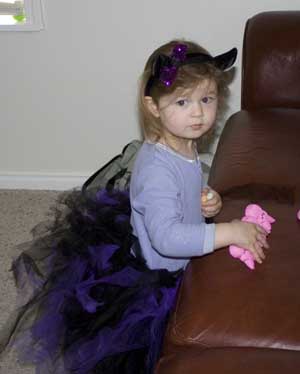 Of course, Emily had already been up for 2 hours by the time Megan got up.
So she had plenty of time to don her kitty costume. hehe.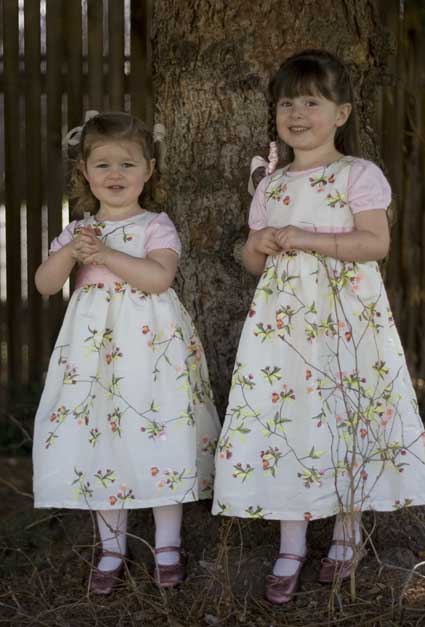 Before church, we snapped a few pictures. Pretty cute girls, huh? They both loved their dresses! Megan felt like such a princess, she hummed and did princess poses all morning.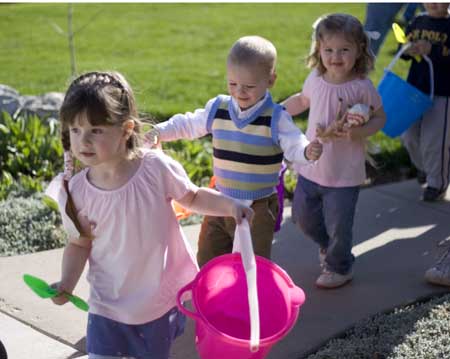 A little egg hunting with the cousins.
We had a good time. Hope you guys had a great Easter too.