We have a been up to a ton of fun in the last several weeks with our awesome family. Here are a few highlights…
Goblin Valley with Brent and Katie
So can I just say that we wondered for years about the girl Brent would marry. I am sure he'll be embarrassed if he reads this, so I will just say that he is pretty amazing. So we wondered can he find someone as cool as he is? Is it even possible?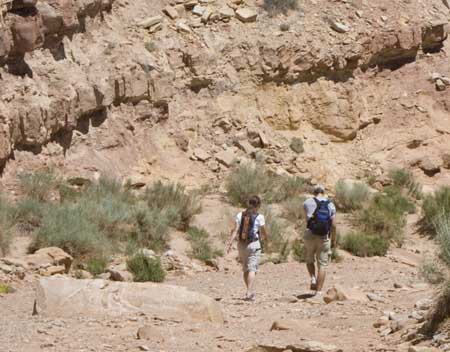 Well, the truth is… yea. Katie rocks! I love having her for a s-i-l. You can imagine how much fun we had just hanging out in the red rocks several weeks ago.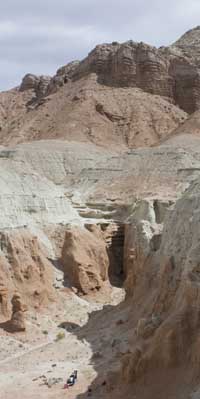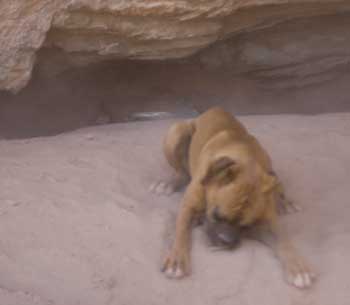 Here is our awesome campsite. We are the ants at the bottom. Jake couldn't get enough of the sandy campsite. He was so darling jumping and chasing around the sand that he would kick up. It was great entertainment.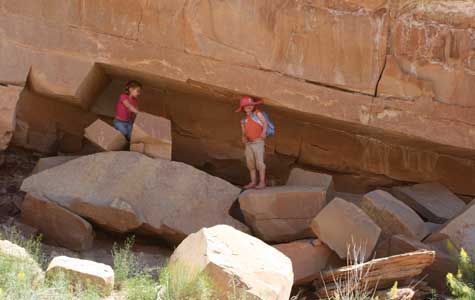 The girls were just about as enchanted by the rocky landscape. They loved climbing around.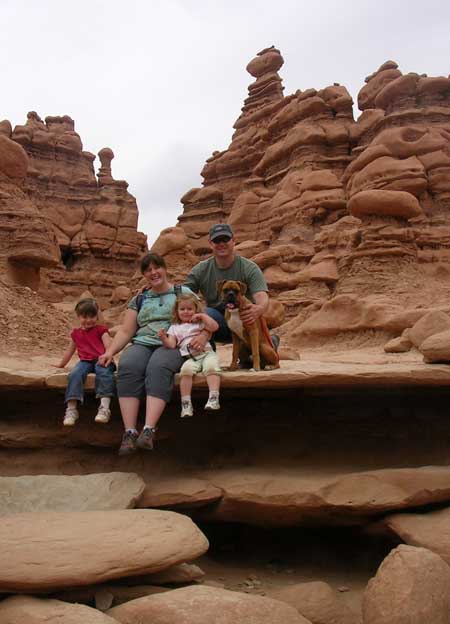 Battle At Midway with Pamela and Nathan
So, not so much of a battle for us supporters, but I am super proud of my awesome sis doing her 2nd triathalon. Nathan has done quite a few–they are hard core! (I just watch in awe.)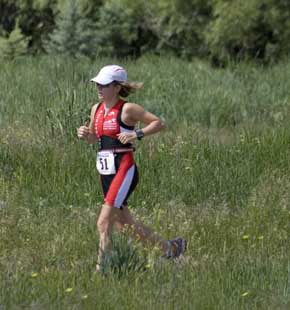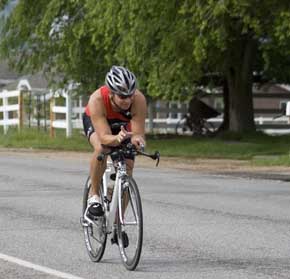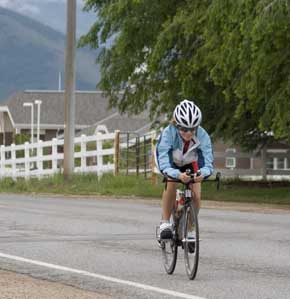 We had a ball watching with my Mom and Zeezee. After the race, we headed over to Zeezee's house (which is a huge favorite for pretty much everybody in our family.) She and my Uncle Byron took us for rides on one of their horses, which left us all with big grins.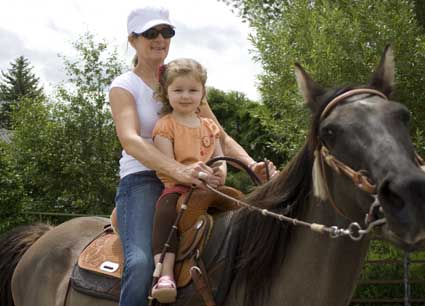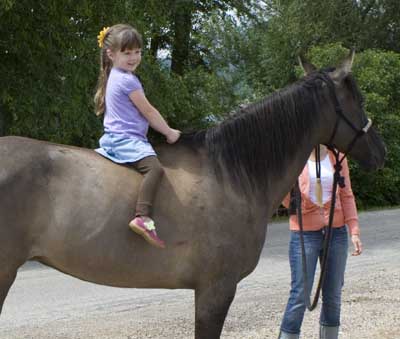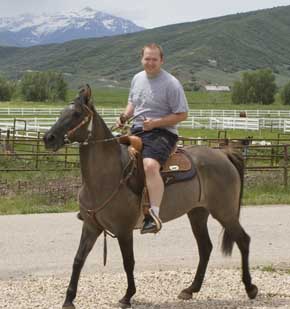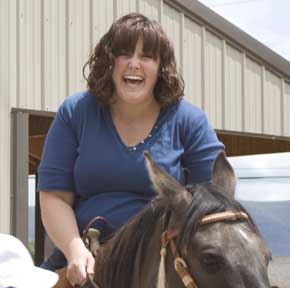 You decide who was most excited. 😀
Oregon with the Herzogs
It was so good to go home; even if it was only a few days. (Actually, I've been pretty homesick ever since.) Hazen had an interview in Salem and they were nice enough to let us tag along.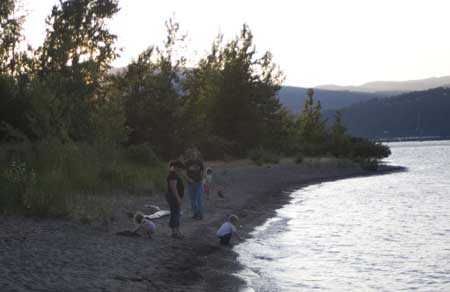 Taking a break from the drive up to let Janet feed Will and the kids play on the Columbia banks.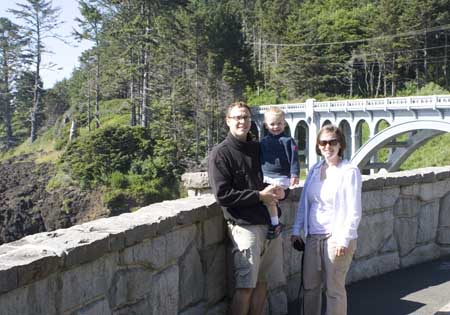 Is this a cute family or what???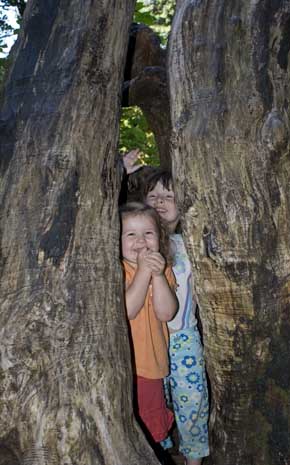 tree for two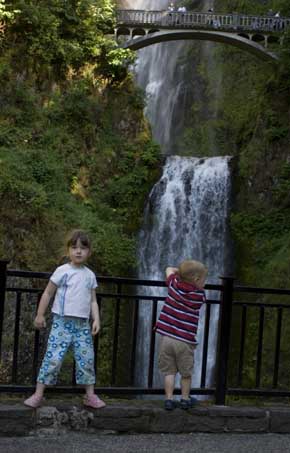 Multnomah Falls
4th of July
Unfortunately, we didn't get pictures from the 4th. It is one of our favorite family traditions to have the Dads and kids in Mike's family sleep out on the lawn the night before. Then we eat a big breakfast and watch the neighborhood parade that comes down our street. It is so much fun! This year we borrowed some Madsen bikes to decorate and ride in the parade. Of course the kids loved being charioted down the hill, throwing candy! Since each bike holds 4 kids, we actually almost fit all of them in. (Which is saying something!) Afterwards, Grandpa took Grandma Lu out for a spin!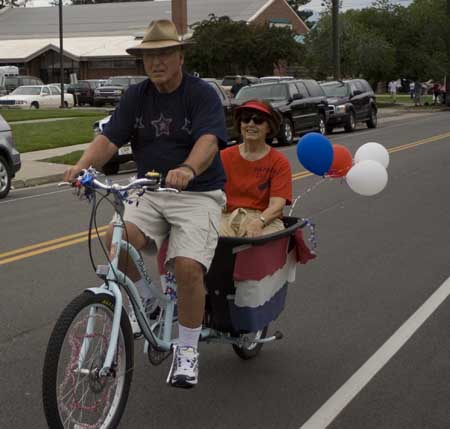 How cute are they!?!
…yea, we pretty much have the best family ever.