We had quite a day yesterday. I don't really need to moan about all of the details. But it certainly is worth mentioning the highlight; which was Megan's creative rampage project.
So, I am folding laundry (I think that is pretty responsible) and the girls are happily playing upstairs (oh how sweet). After a few minutes, Megan comes to show me her pony. She has trimmed up her hair. (Okay, less sweet.) A brisk scolding a time out later, I head upstairs to clean up the mess. This is what I find:
First I notice the bed, well, I guess that's okay.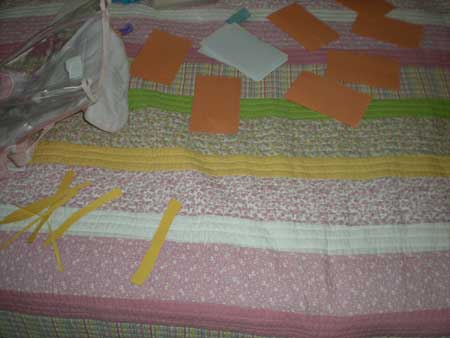 …and there's the horse hair.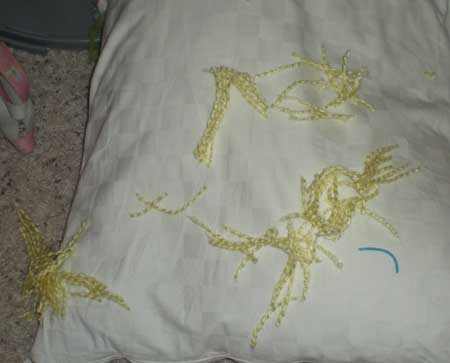 But wait, what the!!!!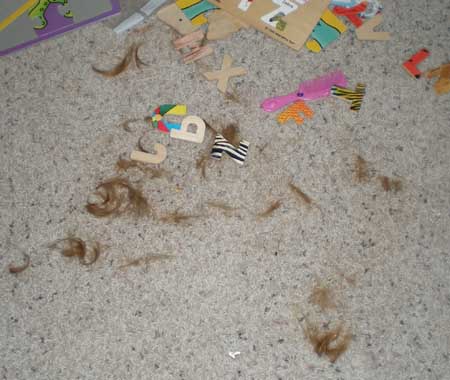 Oh man! Run to check Emily's hair: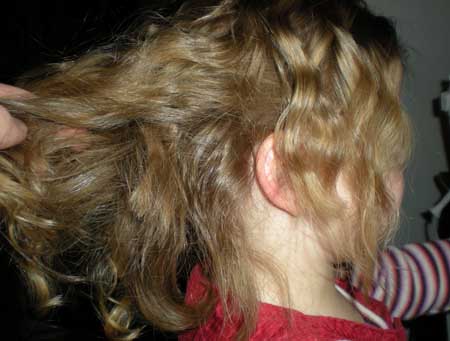 Well, I guess it could have been a lot worse. Good thing Emily's hair was in a braid. I should have gotten a picture of the end of her braid, half neatly snipped off just under the elastic.
What makes this all so great is the fact that Megan was just lecturing my Father about proper use of scissors the day before. I guess she wasn't completely solid on the "We only cut paper." rule she recited to him. Life is great. Just keep smiling.