We have been so crazy doing fun things lately! We spent the last 2 weekends in Vegas. I am going to start with last weekend–My Mom's 60th Birthday party. My big sis hosted my Mom's sisters, my Grandma, and cousin Nic, for a weekend of girly fun. The best part was that it was all a suprise party. Mike stayed home as Mr. Mom (He is the best honey ever!) while I enjoyed sleeping through the night and playing with the girls.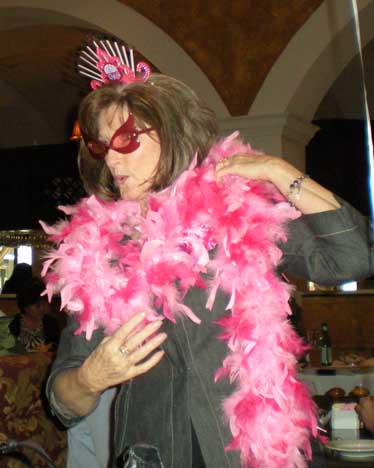 The Birthday Princess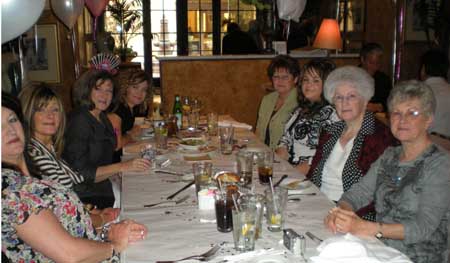 Lunch at Brio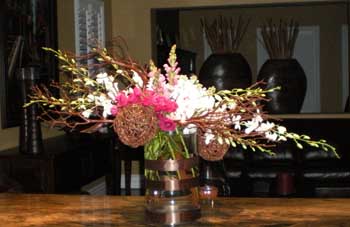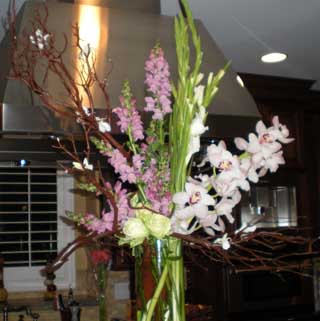 Our amazing flowers (Pamela and I both went nuts over these.)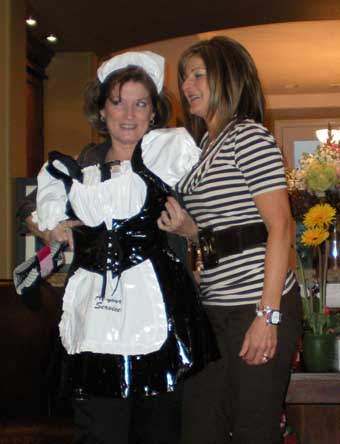 My Aunt Lesa always pulls off the show stoppers. We asked the gals to bring an"age appropriate" gift. She said that my Mom could still be spicy at sixty. Needless to say, we all pretty much died with laughter!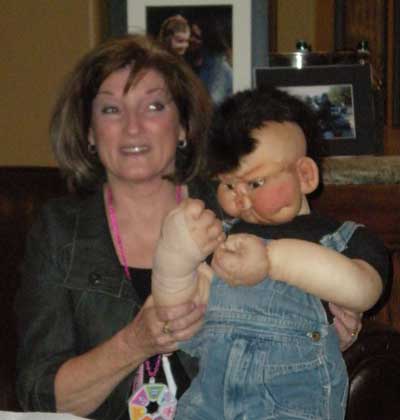 My Aunt Marva brought this little devil. Appearantly, he makes the rounds among family and friends. (…and he really creeps my Mom out.) He made appearances in her bed and my Grandma's bed later as they were going to sleep. HILARIOUS! They both reacted with drama and gusto! I love it! (I just don't want it around my house.)
For some reason, I failed to take any pictures of our relaxed selves after our spa day. My Mom and her sisters are so colorful and funny! We had a blast. Thanks you fun girls! Happy birthday, Mom! Love you!