We all know that the fun of dying in eggs is often over too quickly (unless you boil more eggs than a small army can eat.)  If you add painting to the tradition, the fun can last longer and you get a variety of artistic results.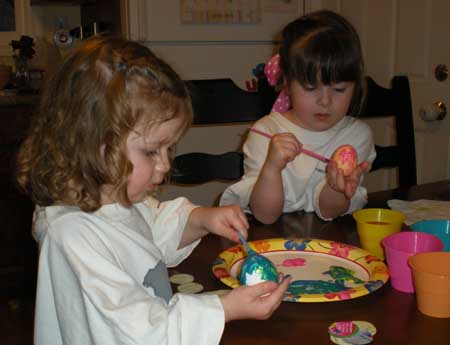 materials:
hard boiled eggs
egg dye (whatever method you traditionally use)
watercolor or acrylic paints
small paintbrushes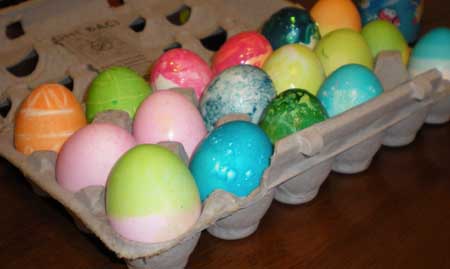 directions:
1.  Dye eggs as you normally would and set out to dry. I like the look of mixing colors, dipping ends in to create stripes.
2. Paint designs onto the eggs. The girls loved using some glittery acrylic to absolutely coat  their eggs. If you have older artists, they can do something a little more representative.
3. Have fun, in art there are no rules!