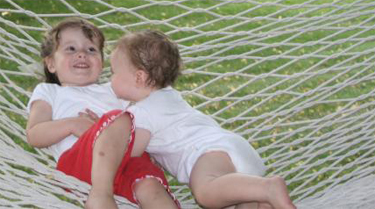 I know, I have fallen off the blogging horse! I have been working on sifting through a ridiculous number of pictures for a new blog about my cakes (and party ideas). You can see it at have your cake parties. My husband is a fabulous amateur photographer. So, there are his photos to go through….it was about as tedious as reading this must be.
Anyhow, I know I need to get things up and going. As long as I am talking about parties and cakes; I am getting geared up for Megan's 3rd birthday. (Not until August, but I am excited.) I could totally use some input. I am thinking about doing a messy art party where the kids paint and do a clay project, then decorate their own
cupcakes. Another idea is a farm or jungle party. Which would have the usual party type games. I was also thinking about doing a Dora the Explorer party. I think that no matter what we do, she is going to have a ball. I realize at the age the whole theme thing is more about me wanting to do it than her really caring. I just keep getting ideas, maybe a bubble party, where we experiment with bubble and do bubble art. Am I going overboard? I don't know. Am I having fun? YES!