We have been up to a lot the last couple of days. Honestly, for me the biggest curve ball was when my dream house went back on the market. Behold: the Macintosh House: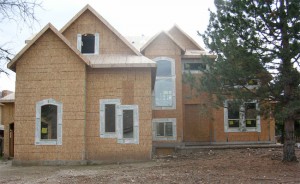 hazaaaaa!
Yes, it is beautiful isn't it. I couldn't help just staring at the listing. Allow me to fill you in on our history with this house. A few weeks ago we found this house and let our agent know we wanted to make an offer on it. Unfortunately someone beat us to the punch. Oh, the sadness. The next day, our agent calls and lets us know that the other offer couldn't get financing. We were in! It was OURS! I spent the day working on our financing and trying to contain my excitement. Then after talking with Mike that night we decided that we would turn down the opportunity. (By we, I mean my optimistic, house lovin' self wanted to, but my financially brilliant and shrewd husband had reservations.) Fast forward past the boughts of crying, frustration and anger–well you know, the steps of grieving–to yesterday. I am still often dreaming about/mourning this house and I check in on the MLS site and see IT staring back at me.
You can imagine the agitation. Mine is a spectrum of emotion, Mike's is mostly frustration that he has to deal with me over this again. We have decided to put our house on the market. If it were sold, we could bite our little apple. Oh the agony! Luckily, we have had a lot of fun to help distract me:
Girl's Lunch
Yesterday, we met my Mom, Grandma Beth, and cute Aunt Marva for lunch at the incomparable Normandy Bakery and Cafe. Mmmm, so good. Let me just taunt you: Butternut Squash Soup, Sweet Potato Fries that are like a bite of heaven, and then… desert. ah.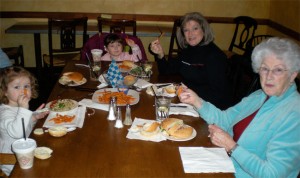 Fun with Flegals
What do you get when you mix a bunch of Jensens with a bunch of Flegals? A heck of a lot of fun (and noise if 2 of the mix are Ali and Me.) We went for a kid-friendly (ie playplace) lunch with Brent and Katie (Jensen), Liz, Andrew and Ali (Flegal) this afternoon. Seriously, good times and giggles were had: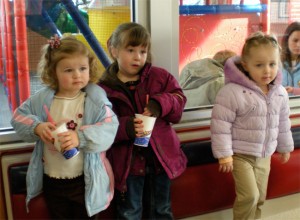 3 cute girls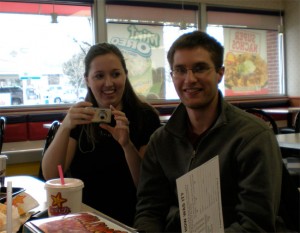 Ali and Andrew (note: Ali collecting blog fodder as well.)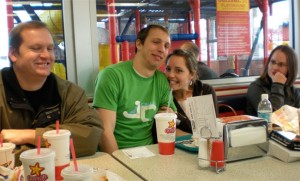 My cute honey, Brent (making a weird face), Katie and Liz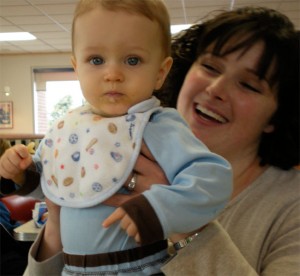 Satiating my baby hunger with the cutest boy ever, Henry
The Big Party
Tonight we had the Kramers over for pizza and playing. We decided to keep it low key and we always have a blast with Jon and Jenny. Jon obligingly built castles and preschools out of blocks with Megan, while we generally "hung out." The girls love to smother their cute boy, Ian.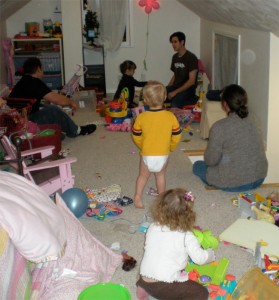 Partying in the playroom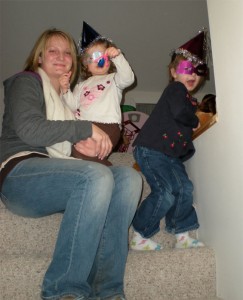 We even had a surprise visit from our own little New Year's fairy,
the beloved "Karen the Yellow Hair"
Happily, he we had the girls in bed well before midnight and now I am soothing myself with my favorite emotional balm: a little Pride and Predjudice. =) Happy New Year to all!