We all headed down to Las Vegas 3 weeks ago (how can that be???) to see Pamela and Nathan do the Showdown at Sunset Triathlon and Brent play UNLV (that's right, single-handedly… okay the rest of the BYU team played too.) We left at 4:45 am on Sat. morning and left on Sunday morning; so it was hardly that we spent the weekend in Las Vegas. However we did pack a lot of fun into that Saturday. Here are some highlights: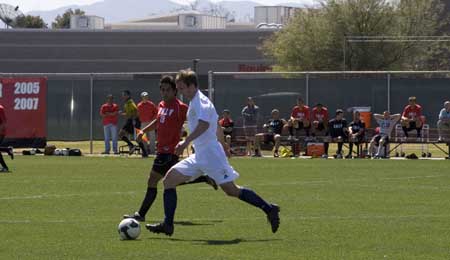 Brent working the field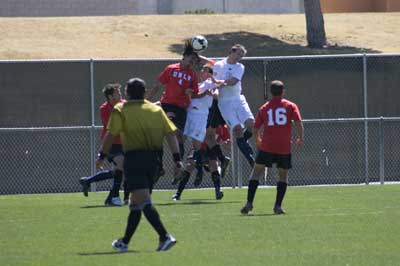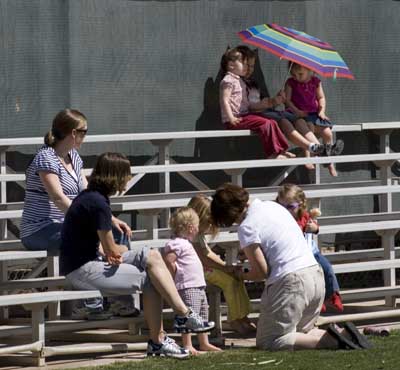 Grandma Lu keeping the kids happy–she's awesome!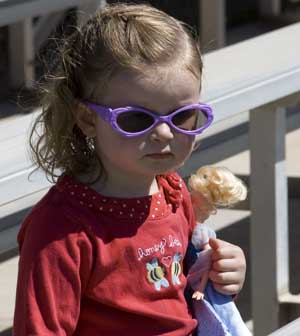 My own little Fancy Nancy
Don't ask me to pick out Pamela or Nathan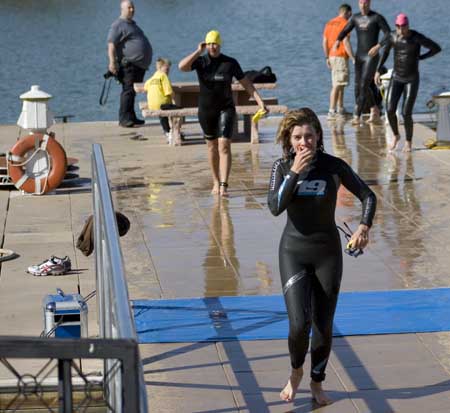 Nathan heading out of the staging area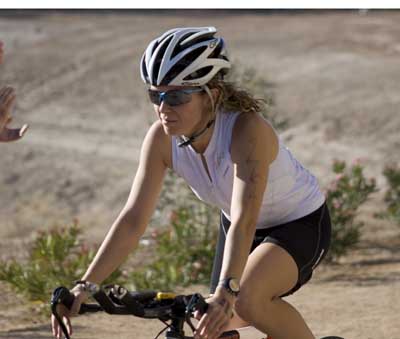 Riding into the staging area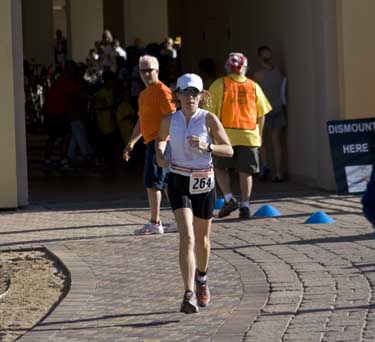 …and running out again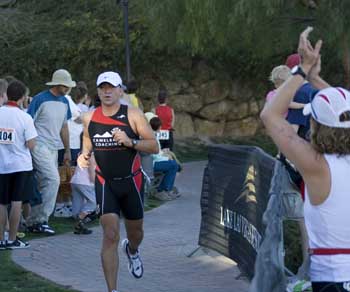 Nathan heading to the finish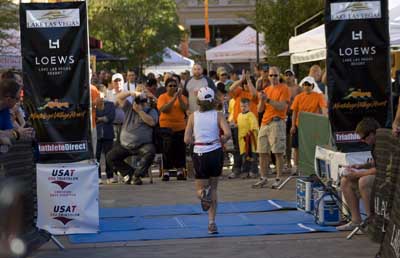 Pamela crossing the finish
Just had to share, we are proud of our hard core siblings! You guys ROCK!