Just for you, Juli (because I would do anything for ya!); here's a look at the Susanna's wedding cake. It was a white cake with strawberry filling. I will share the recipe for the filling below, as it is my favorite way to do fruit fillings in cake. I also used white chocolate frosting (side note, it is not good for piping!) and marshmallow fondant. The shells are also fondant, which held up in the high heat and humidity better than white chocolate. It was pretty tasty, if I do say so myself. C: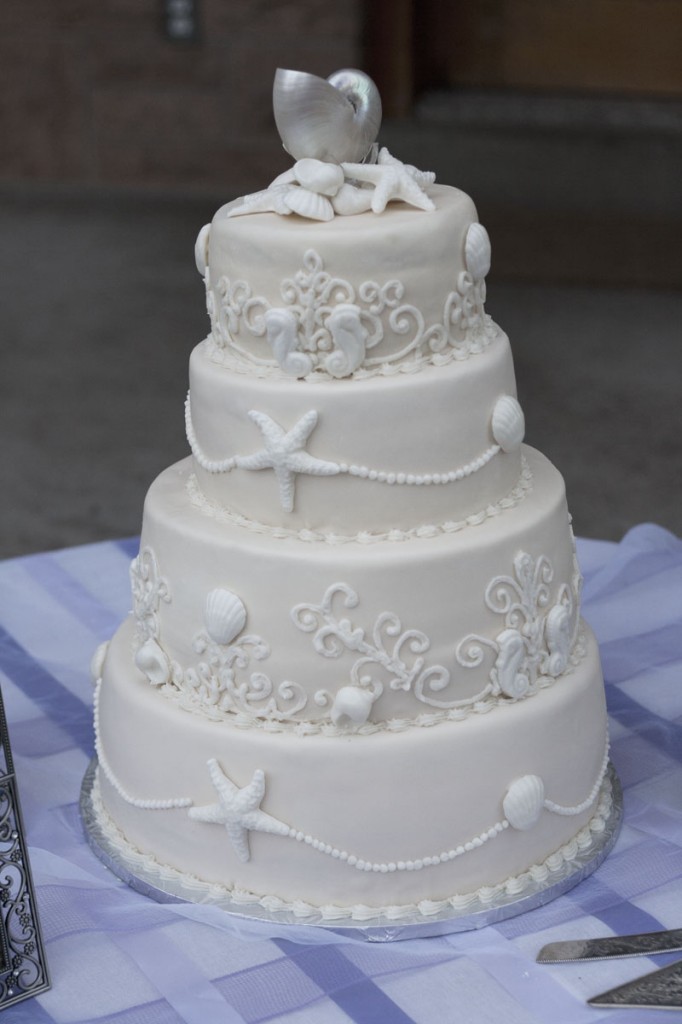 easy fruit filling for layer cakes
~ 6oz. jam (I like to use homemade freezer jam, it has such a fresh flavor, but store bought works just fine too. I usually go with Polener's)
1 small box Jello in same flavor
Heat jam in the microwave for about 30-60 seconds. It should be fairly hot. Quickly stir in Jello and mix thoroughly; let cool for a few minutes. Pipe a frosting "dam" around the edge of the cake and spread filling in the center. Let sit for a few minutes in the fridge to set then place he next layer on top.