I love working with felt; I don't know why, but anytime I use it for a project, it always turns out so well. These stockings are super simple to make. The biggest job is just figuring how to design and decorate them. Keep an eye out for interesting things to embellish with. Small Christmas ornaments or pins, and buttons or pom-poms would all make a stocking whimsical and fun. It only takes about a quarter of a yard to make a good sized sock. Once it is finished, stuff it with favorite candies or a homemade treat for a traditional gift.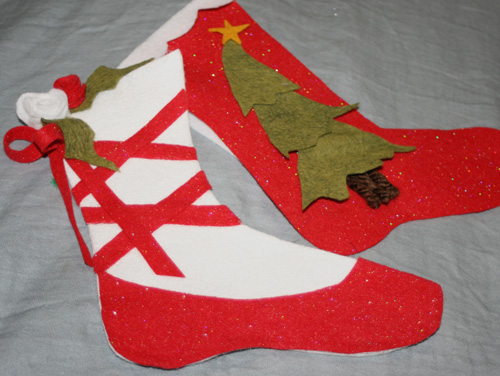 materials
felt (about 1/4 yard will do. You may want a few colors)
hot or craft clue
embellishments
directions:
1. Fold the felt in half (with the inside facing out if there is a "good side") and draw the outline of your stocking. Now carefully cut it out. The felt should stick together fairly well, just be mindful to keep it even so that your 2 pieces are the same.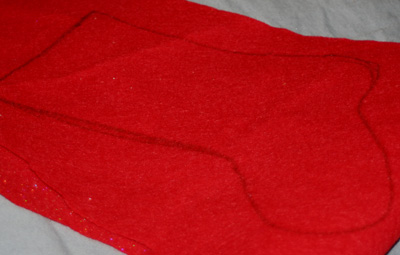 2. Now turn the pieces over if necessary and run a thin bead of glue around the edge of one. Line the other piece on top and then gently press the edges together.
3. Now it's time for the fun part. Trim that stocking as much or as little as you like. I made the scalloped trim by folding a strip of felt in half and then half again until it was about an inch wide. Then cut a half circle from edge to edge. You may need to clean up a few of the scallops after you've unfolded it.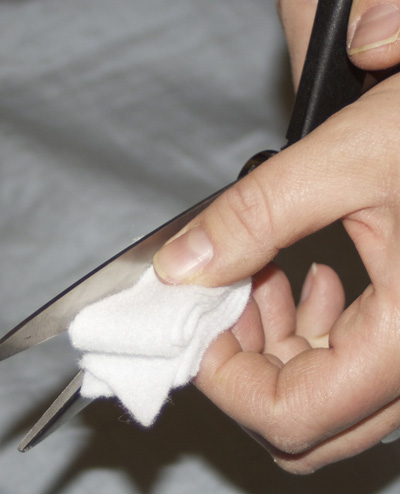 You can make a rose with a strip of felt that you have scalloped (or just cut rough bumps into) by rolling it into a spiral. Put a drop of glue between the layers every once in a while to keep it firm. Then spread glue over the entire base to hold it together (and stick it onto the stocking.)
I made the tree trunk by lining up 3 strands if thick yarn and gluing them on. Then trimming up the base to make it nice and even.
To make the ballerina slipper, lay a finished stocking on top of another piece of felt and trace the sole and a little over the toe to get the shape of the shoe part. Then criss-cross thin strips up the leg section.